Taxi Transfers To and From Nassau Airport



Lynden Pindling International Airport Taxis - Fares, Distances and Where to Find Them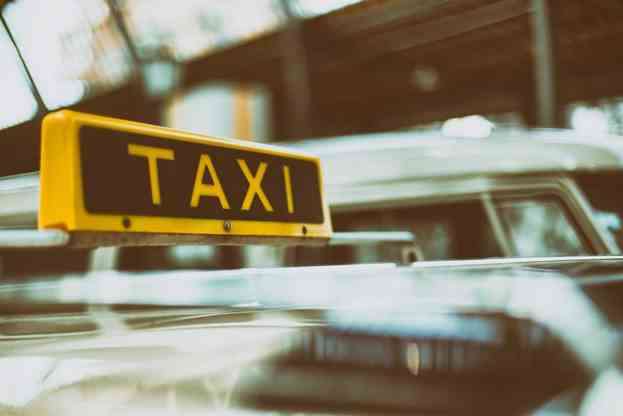 Upon arrival at Lynden Pindling International Airport in the Bahamas, make sure not to leave your personal belongings at the facility.
Transport options available at the airport include rental cars, hotel shuttle services, buses, and taxis.
The distance from Nassau Airport to the city center is 13 kilometers, and the travel time is around 20 minutes.
Note: The Bahamian dollar is indicated with a dollar ($) sign, or B$ to distinguish it from other dollar currencies.
The conversion stands at US$ 1.00 = B$ 1.00.
Taxis at Lynden Pindling International Airport
The best way to travel from the Nassau Airport to downtown is to get a taxi.
From the designated taxi stand outside the Arrivals area of the terminal grounds, passengers can get to their hotel downtown in less than 20 minutes for approximately US$ 32.00 for two passengers.
Note that fares vary according to the number of passengers in a cab. In the Bahamas, taxi fares can be expensive during the high tourism season.
Ideally, taxi services at the airport are available 24 hours daily.
If you're traveling outside of the city area, expect your final bill to be higher.
If the driver did a great job and handled your luggage carefully, you might feel like tipping. The local taxi driver will certainly appreciate it.
Keep a record of the cab company, vehicle number, and driver's name when traveling to and from the airport, just in case you leave something behind.
For your safety on the island, use authorized transportation services only.
Hotel Shuttles at Lynden Pindling International Airport
Many reputable hotels in the city offer shuttle pick-up and drop-off services for passengers staying at their establishments.
Visitors are advised to check the availability of such services when booking their hotel, as they offer a much better alternative to the taxis at the airport.
Transfers are generally available and are only ideal if you have the budget and you want comfort after your long flight to the island. Service fees vary.
Meet your shuttles at the designated area in front of the terminal grounds. Please call the hotel for transfer details before your flight.
No policy in the Bahamas that you must leave a tip for shuttle drivers, but such a gesture will be very appreciated in return for a good service.
Ride Shares at Lynden Pindling International Airport
As of this update, ridesharing services are not yet fully available and recognized at the airport.
Upon arrival at NAS, please approach the Information Desk to confirm if this is still the situation upon arrival.