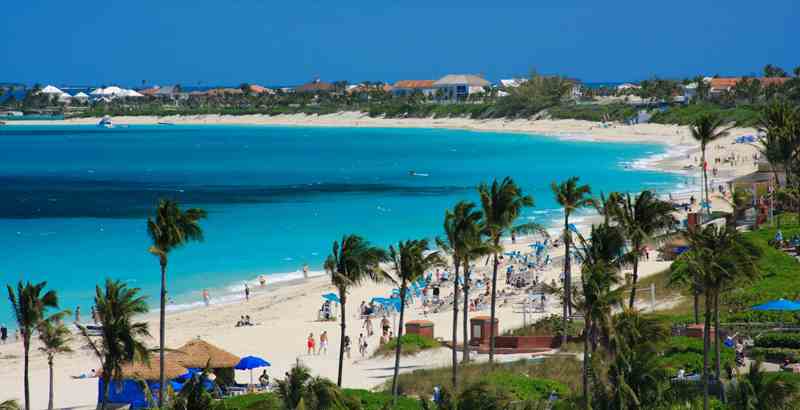 Renting A Car In Bahamas
A Guide for Tourists and Business Travelers Renting a Car in Bahamas
If you are here for business or pleasure, renting a car in Bahamas can be one of the best decisions you can make during your trip. With so much to see and do in this stunning destination, having your own mode of transportation makes exploring all the more convenient and enjoyable.
But before you hit the road, there are some important things to consider when it comes to choosing a rental company, understanding rental agreements, driving rules and regulations in Bahamas, and more. Here's our guide for tourists and business travelers on everything they need to know about renting a car in Bahamas from the airport.
Choosing the Right Car Rental Company in Bahamas
Choosing the right car rental company is crucial when traveling to Bahamas. It can affect your entire trip and experience. With so many options available, it's important to research before making a final decision.
Consider factors such as price, availability of vehicles, and customer service. Look for companies that offer competitive rates without compromising on quality. Check their website or call them directly to find out what types of cars they have in stock and whether they are well-maintained.
Read reviews from previous customers to get an idea of the level of service each company provides. Positive reviews indicate that you'll receive excellent customer support throughout your rental period.
Ensure you choose a reputable company with proper licensing and insurance coverage to ensure peace of mind during your travels.
To compare prices or book a rental vehicle, see car rental services in Bahamas.
Car Rental Options in Bahamas
When arriving at the airport, there are several car rental options for tourists and business travelers. These companies offer various vehicles suitable for different budgets and preferences.
One of the most popular car rental companies in Bahamas is Avis. They offer a variety of cars ranging from compact to luxury models. Other well-known brands such as Budget are also present here. If you're looking for more local options, consider renting from one of the Bahamian-owned car rental companies.
When reserving a rental car onsite, comparing rates offered by various providers beforehand is important. Be sure to check whether taxes and insurance are included in the quoted price so you don't incur any unexpected charges later.
Driving Directions from Lynden Pindling Airport
Once you've picked up your rental car from the airport terminal, it's time to hit the road. Lynden Pindling Airport is located in western New Providence Island, about 10 miles west of downtown Nassau. From here, take Sir Sidney Poitier Bridge across to reach Arawak Cay and then turn right onto West Bay Street.
If you're heading towards Cable Beach or the Paradise Island resort area, continue straight along West Bay Street for approximately 5-6 miles until you reach Goodman's Bay Beach. Turn left at this intersection onto Cable Beach Road; follow the signs leading towards Paradise Island and other popular beach resorts.
If you are headed eastward towards Downtown Nassau, keep going straight ahead after crossing Sidney Poitier Bridge till reaching Shirley St, which will take you directly into downtown and harbor where most tourist attractions such as the Pirates Museum.
Remember that most street names in Bahamas are not prominently displayed, so always have a GPS device or map handy for reference while driving around.
Benefits of Renting a Car in Bahamas
Renting a car in Bahamas can provide many benefits to both tourists and business travelers. One of the main advantages is the flexibility it offers. You can explore at your own pace and schedule with your rented vehicle.
Another benefit of renting a car is that it can be more cost-effective than other transportation options, such as taxis or private drivers. You can avoid paying high fares for short distances by having your own mode of transport.
If you are traveling with family or friends, renting a car allows you to share costs and split expenses evenly among yourselves. Car renting gives you access to remote areas and off-the-beaten-path destinations often inaccessible by public transport.
What are the terms and conditions of the rental car agreement in Bahamas?
When renting a car, it is crucial to review the terms and conditions of the rental agreement, which essentially contain important information about your responsibilities as a renter and what you can expect from the rental company.
Generally, it covers insurance requirements, fuel policies, mileage restrictions, and additional driver fees. Reading through all these sections carefully is essential to avoid surprises when returning the vehicle.
Insurance coverage for rental cars can be complicated, especially for foreign renters who may need to become more familiar with local laws. Most companies provide some form of basic insurance coverage included in the rental fee but offer optional add-ons at an additional cost.
Fuel policies differ between companies; some require that you return the vehicle with a full tank, while others operate on a prepaid basis or charge based on usage. Make sure you understand which policy applies to your rental when picking up your car.
Mileage restrictions are another important factor to consider if you plan on driving long distances during your trip. Some rentals have unlimited mileage options, while others limit how far you can drive daily or throughout your entire rental period.
Fees may also apply if more than one driver is listed on the reservation or special equipment, such as GPS devices, is requested.
What documents are needed before a foreigner can rent a car in Bahamas?
You will need a valid driver's license from your home country. In addition to your driver's license, most rental companies require renters to present their passports at the time of rental. This serves as proof of identity and provides information that the renter is at least 21 years old and where to reach the customer in case of any issues or emergencies during the rental period.
To avoid disappointment when picking up your vehicle, ensure all these documents are current and valid before leaving for the airport. Organizing them beforehand can make for an easy process when arriving at the rental counter. As always, it is advisable to check with your chosen car rental company on specific requirements they may have regarding documentation needed from foreigners renting cars before traveling abroad.
Learn more on how to obtain an International Driving Permit for driving in Bahamas.
What payment methods are available for international customers?
Most rental car companies accept major credit cards such as Visa, MasterCard, and American Express. It is essential to check with the rental company beforehand regarding which payment methods they accept.
Some international customers may hesitate to use their credit cards due to high transaction fees or foreign exchange charges. It's best to inquire whether the rental company accepts debit cards or cash payments. Also remember that some companies require a deposit when using these payment options.
Another option for international customers is paying through online platforms. This could provide extra security measures and make transactions smoother than traditional payment methods.
Before making any decisions about payment methods, ensure that you have sufficient funds available on your chosen form of payment and read through all payment terms and conditions carefully.
Please note that each rental company has its own policies regarding acceptable forms of payment, so always double-check before confirming your reservation.
Tips for Avoiding Rental Car Fees and Charges
When renting a car in Bahamas, it's important to be aware of any fees and charges that may come with the rental.
1. Read the terms and conditions carefully before signing the rental agreement. Ensure you understand what your insurance policy covers and if there are any additional fees for things like extra drivers or GPS.
2. Refill the gas tank before returning the rental car to avoid being charged a higher rate by the car company.
3. Avoid adding unnecessary extras to your rental, such as satellite radio or roadside assistance, unless absolutely necessary. These add-ons can quickly add up and increase your bill significantly.
4. Be cautious when using toll roads, as they can incur additional charges from the rental company.
5. Return the vehicle on time to avoid late fees, which can be costly.
What are the rules for parking and driving in Bahamas?
Always drive on the left side of the road. This may take some getting used to if you're from a country where right-hand driving is standard practice. Additionally, seat belts are mandatory for drivers and passengers while driving.
When parking your rental car in Bahamas, pay attention to any posted signs or metered areas indicating restricted spots or time limits. Some popular tourist areas have limited parking options, and you may need to park further away from your destination.
It's also worth noting that traffic can be heavy during peak travel season and rush hour periods. Plan ahead by leaving extra time for transportation or consider alternative modes of transport such as taxis or public transit.
For reliable and convenient parking locations, see more details about parking locations in Bahamas.
What should a foreigner do when driving in Bahamas for the first time?
Before hitting the road, ensure you have all your documents in order. This includes your passport, driver's license, and any other necessary permits or insurance policies required by law.
Traffic flows on the left side of the road. Passing occurs on the right side of the road. All vehicle occupants are required to wear seat belts.
The speed limits in the Bahamas differ by region. In Nassau City, Family Island Settlements, and urban areas, you must maintain a speed of 25 miles per hour or less. You can reach speeds between 30 and 45 miles per hour on rural roads.
Always drive defensively and remain aware of your surroundings. Watch for pedestrians, cyclists, and other drivers who may not follow traffic rules as closely as they should.
If possible, rent a GPS system or use maps to navigate unfamiliar roads. It can also be helpful to plan your route before leaving to know where you are going and what obstacles may lie ahead.
What should you do if the cops pull you in for a traffic violation?
If you are pulled over by the police while driving in Bahamas, remaining calm and following their instructions is important.
Make sure to pull over safely and turn off your engine. Keep your hands on the steering wheel until the officer approaches you.
When asked for your documents, present them confidently and politely. Foreigners renting a car in Bahamas should have their passports, driver's licenses, and rental agreements ready for inspection. Make sure that all of these documents are valid and up-to-date.
If the officer suspects you of breaking traffic laws or regulations, they may ask questions about your reason for being there or request a sobriety test. Answer truthfully but do not incriminate yourself unnecessarily.
It is important to remember that bribery is illegal in The Bahamas, so never attempt to bribe an officer under any circumstances. Accept it gracefully if a fine or ticket is issued, as arguing will escalate matters further.
Always be respectful when dealing with law enforcement officers in Bahamas, as this can go a long way toward defusing potentially volatile situations quickly and effectively.
What if the car breaks down during the rental period?
If the rental car breaks down during the rental period, contact the car rental company immediately and inform them of the issue. They will guide you through what to do next.
Remember that safety comes first – keep yourself and your passengers safe while waiting for assistance.
The rental company may send someone to assist you if it's a minor problem, such as a flat tire or dead battery. However, it is more serious, like an engine failure or transmission issue. They may need to replace the vehicle altogether. Be sure to only attempt repairs after consulting with the rental company first, which could result in additional charges and void your agreement.
In an emergency where no one can come and assist you immediately, ensure that you have roadside assistance included in your insurance policy before renting a vehicle just so that help can be dispatched as soon as possible.
What to do if you're involved in a traffic accident?
Getting into a traffic accident can be a stressful and overwhelming experience, especially when you're in an unfamiliar place like Bahamas. Remember to remain calm throughout this process and never leave the scene before law enforcement arrives unless advised otherwise.
Make sure everyone is safe and call for medical assistance if necessary. Next, contact the police immediately to report the accident. It's important to obtain a copy of the police report as it will be needed by your rental car company and insurance provider.
Take pictures of both vehicles involved and any damages sustained during the collision. Exchange information with other drivers, including name, phone number, and insurance details. Be cautious to only admit fault or apologize once authorities have established all facts.
Contact your rental car company immediately to inform them about the situation and follow their instructions regarding repairs or vehicle replacement.
What other transport options are there in Bahamas?
One of the most popular means of transportation is taxi cabs. Taxis can be found at the airport and throughout the city, and they offer a convenient way to get around for those who want to avoid driving themselves.
Another option is using public buses or jitneys. These are shared vans that run on specific routes throughout Nassau. While they may not be as comfortable as taxis or rental cars, they are certainly more affordable and allow you to easily explore different parts of the city without breaking the bank.
For those looking for a more unique experience, water taxis are also available in Nassau. These boats provide an enjoyable way to travel between various locations on the island while taking in scenic views of the surrounding waters.
Discover a range of transport options in Bahamas, including buses, trains, and taxis, for convenient and efficient travel. See more information about available transportation alternatives in Bahamas.
What must-see attractions I can visit using a rental car in Bahamas?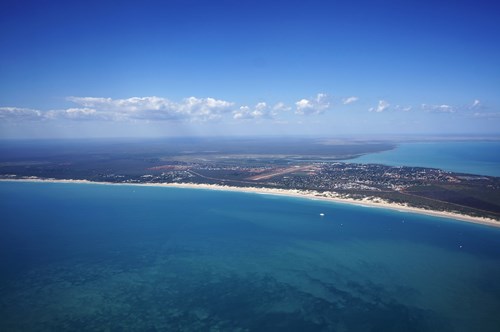 Bahamas is a tropical paradise that allows visitors to indulge in some of the most breathtaking natural scenery on earth. One of the must-see attractions in Bahamas is Cable Beach, which boasts miles of pristine white sand and crystal-clear turquoise waters.
For those who love marine life, visiting Dolphin Cay is highly recommended. Visitors can interact with friendly dolphins and learn about their behavior and habitat. Another unique attraction worth visiting is the Ardastra Gardens, Zoo & Conservation Centre, where you can see flamingos walking freely among other exotic animals.
If you're interested in history and culture, Fort Charlotte should definitely be on your list. This 18th-century fort provides an insight into Bahamas' past and offers stunning views over the harbor.
And for those looking for something truly awe-inspiring, a visit to Blue Lagoon Island or Exuma Cays Land & Sea Park will leave you speechless with its mesmerizing beauty.
To plan your visit to experience the remarkable tourist attractions of this tropical paradise, see detailed information about the best tourism offerings in Bahamas.
What types accommodation are available in Bahamas?
The accommodation cost in Bahamas can vary greatly depending on the type of hotel and time of year. Generally, budget hotels range from $50-$150 a night, mid-priced hotels start around $200 per night, and luxury resorts average $300-$500 a night.
Accommodation prices are usually higher during peak season (December – April) and when an event or holiday occurs in Bahamas. Prices are also more expensive for beachfront properties than those further from the shoreline.
Many local businesses offer vacation packages that can include discounted rates for accommodations along with flights, car rentals, or other activities included in the package deal. It's important to compare various options before booking your stay, as prices vary significantly based on availability and demand.
To compare prices or book a hotel for your stay in the island, see available accommodations in Bahamas.
UNBEATABLE VALUE CAR RENTAL

FREE
Amendments,
FREE
Cancellations,
NO
card fees!

airport_shuttle Need Airport Transfers?
Useful Information about Nassau Airport